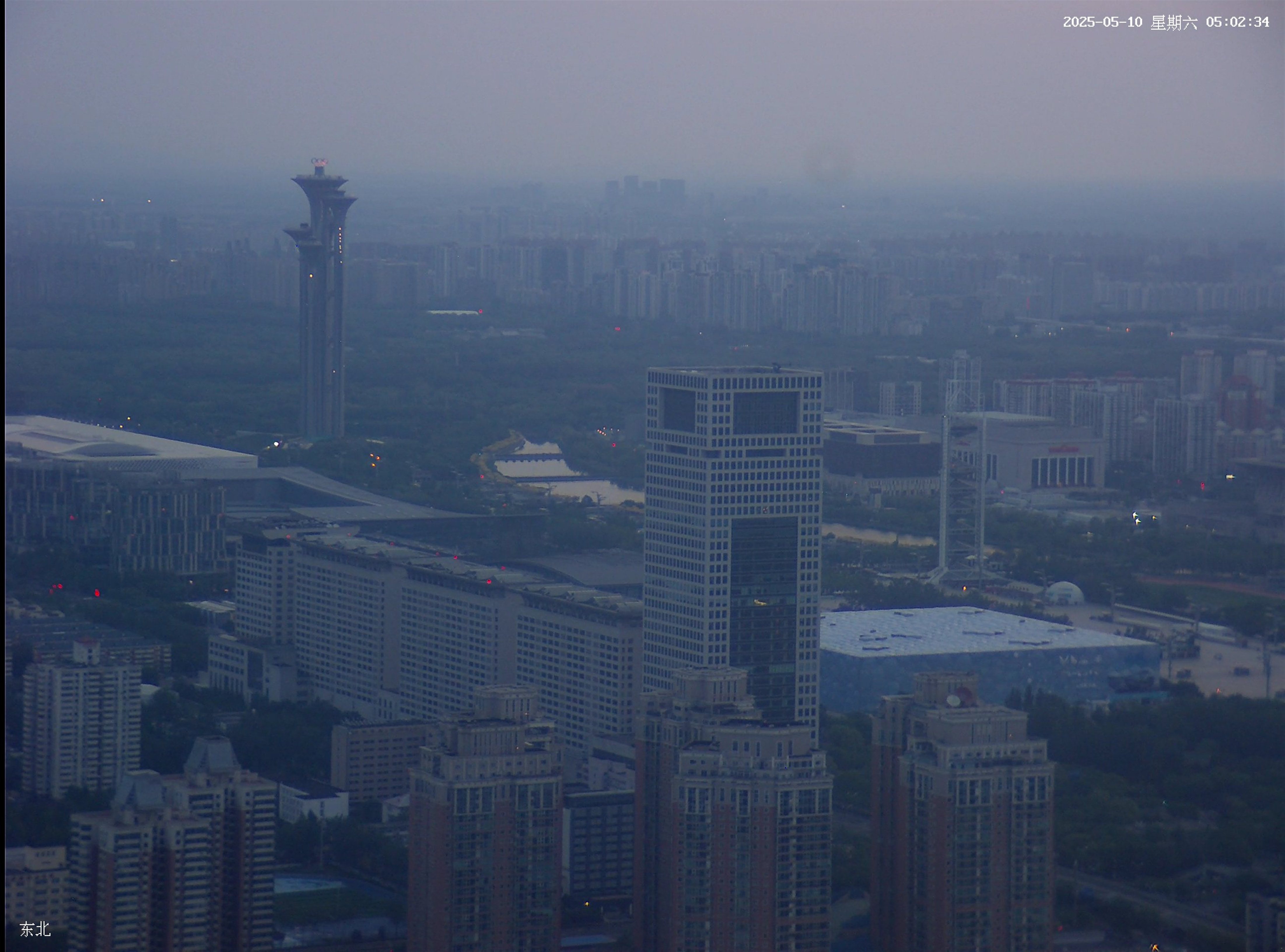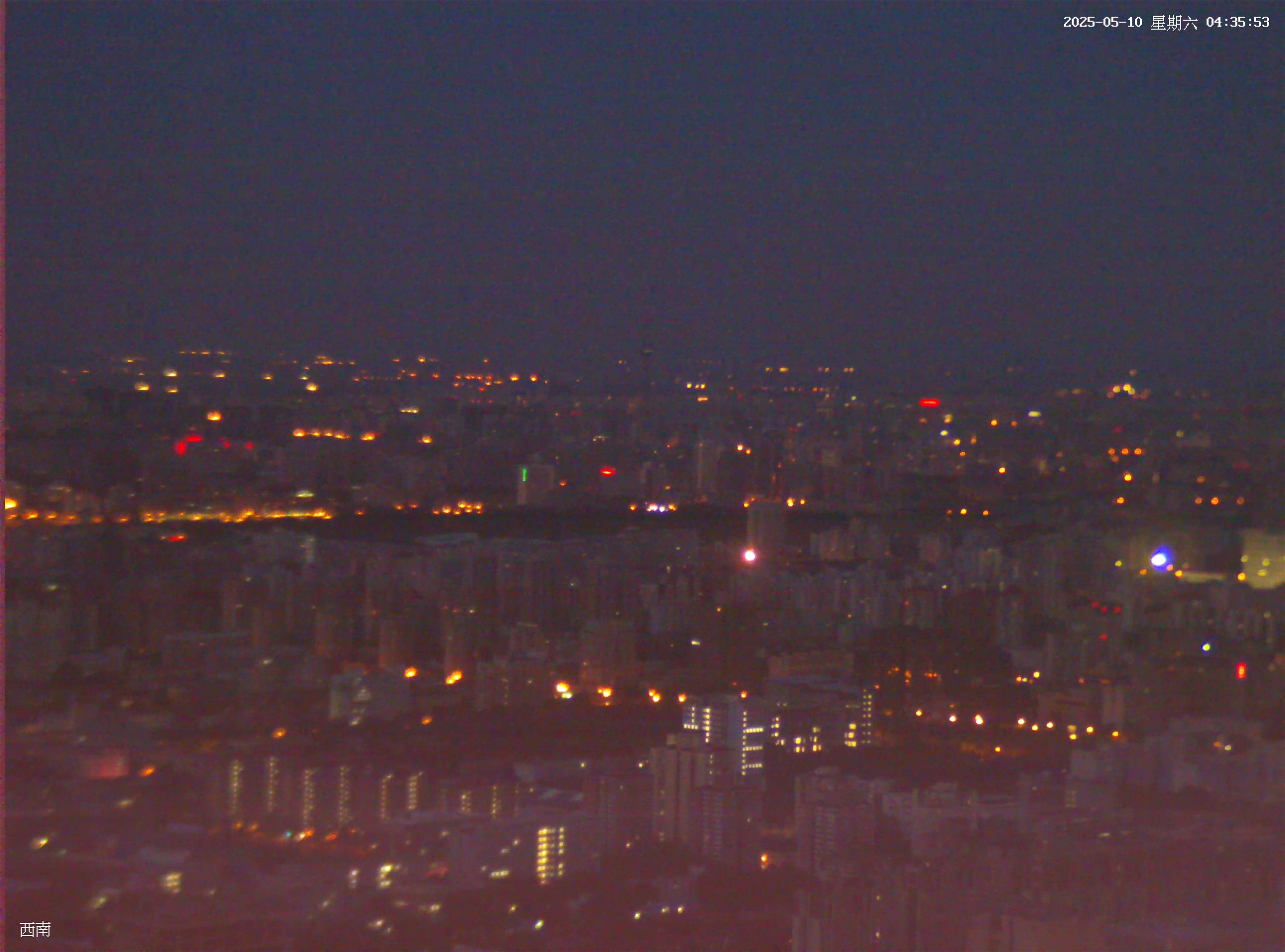 中国科学院大气物理研究所325米气象观测塔(简称气象塔)建成于1979年8月,主要服务于首都北京的空气污染研究和大气边界层、大气湍流扩散等研究。在世界众多气象塔中,大气所气象塔具有独特的优势,其高度是世界第三,塔上的观测平台分布较细致。气象塔位于39°58′N,116°22′E,海拔高度49米。在气象塔280米高度南北两个方向设置的两部高清相机24小时运行,每半小时自动拍照,实时监测周边天气状况和地表状况。您现在看到的是半小时内更新的奥运区实时图,左侧为北向,右侧为南向照片。
  The 325-meter high meteorological observation tower of the Institute of Atmospheric Physics, Chinese Academy Sciences, built in August 1979, serves studies of air pollution, the atmospheric boundary layer, and atmospheric turbulence diffusion, among others. The unique advantage of the IAP meteorological observation tower lies in its height—the third highest in the world—and its finely distributed observation platforms. The tower is located at (39°58ꞌN, 116°22ꞌE) and 49 meters above sea level. There are two HD cameras placed at the 280-meter platform of the tower, working 24 hours a day, and taking photos every half an hour, to monitor the weather and surface situation in the surrounding area. The photo shows a panoramic view of the Olympic Park Zone taken every half an hour. Left picture is towards north, and right is south.
  气象塔上目前主要有两套观测系统——15层气象梯度观测系统和7层湍流通量观测系统。平均场系统从79年开始进行常规气象要素的观测,包括风速、风向、温度和湿度。湍流系统也已观测多年,内容包括三维风速、水汽、二氧化碳和气压等。两套系统全天24小时不间断运行,平均场20秒记录一组数据,湍流场1秒记录10组数据。积累多年的观测数据在大气科学研究领域得到了广泛应用,发挥了不可替代的巨大作用。
  There are two sets of observation systems on the tower: the 15- level meteorological gradient observation system and the seven-level turbulence flow observation system. The meteorological gradient system has started observing basic elements, including wind speed, direction, temperature and moisture since 1979. The turbulence observation system, which observes 3-D wind speed, vapor, CO2, and atmospheric pressure, has also been used for many years. The two systems work 24 hours a day, with the meteorological gradient observation system recording one set of data every 20 seconds, and turbulence observation system recording 10 sets of data per second. These long datasets are widely used in atmospheric research.